An engagement, a wedding, or a honeymoon are such special moments in life that should be shared and kept forever.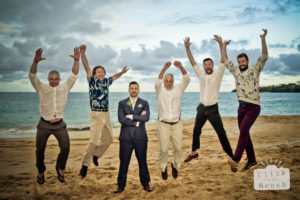 And how about capturing your special time as a couple or with friends or family? A photo shoot that will "freeze time" and remind you of this very special moment for the next years.
Olympia Dubischar is a recognized international photographer who decided to be based in Las Galeras. After traveling the world, she still thought that Las Galeras was the most beautiful place on Earth and she wanted the world to see it through her pictures.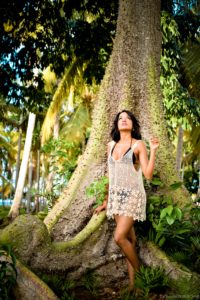 Now she uses this backdrop of paradise for her models ; it's not only great pictures, but great pictures in the best sets.
She has a passion for beauty, an eye for composition, and great sense of perfect timing. She knows how to get the best angles, she will make you feel confident and comfortable for natural candid, or more creative and good-looking poses, and finally she will edit your pictures in such a way that you will  be amazed, proud and willing to share them with your friends and family, or keep them for a lifetime!
CLASSIC PHOTO SHOOTINGS
Las Galeras and it's beaches are the perfect paradise settings for photo shootings.
No wonder why so many brands come every year to shoot for their new catalogs and advertising!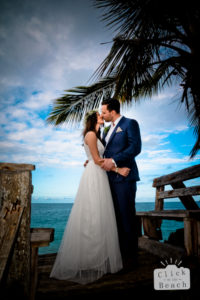 Now you have chosen this exclusive heaven place for your own and you can't miss the opportunity to get the most beautiful pictures that you will be proud to share and frame, for a lifetime!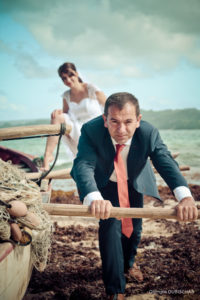 Choose the place and setting for a professional photo shoot: at the beach for late afternoon or sunset, in formal or casual outfit, let the photographer take the best of you. relax and just follow directions or be creative and play the game, in any case you will love your pictures, guaranteed!
Photo shoots start from 1 hour duration up to a complete day for special events.
Starting from 250 U$D
See examples below and contact us
WANT REALLY UNIQUE, AUTHENTIC AND FUN PICTURES IN A 100% LOCAL ENVIRONMENT?  
Oh for sure, your honeymoon or holiday pictures are definitely not going to look like your neighbors'!

"A Dominican Love Tour"
Congratulations on your event
Are you going to propose, say "I DO" or celebrate an anniversary ?
You have chosen our beautiful, wild and luxurious region for this special moment, that was the best choice and we will prove it to you.
Bring your wedding dress and suit, your favorite outfits or a few accessories and let's meet for an unusual, fun and unforgettable tour around Las Galeras' picturesque surroundings.
We will drive you on a private 4 hour tour that will allow to discover the back country, small villages and colorful typical Dominican houses that will be the best settings for short photo shooting stops.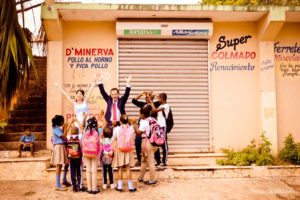 It will also be a fun and memorable opportunity to exchange smiles and laughs with the locals who will probably congratulate you and take part of the picture if you'd like. Domincans are very friendly and easy going people, and you will find it out.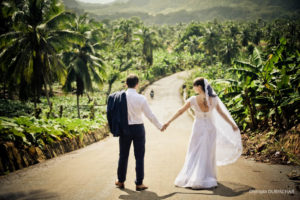 Come on, play the game in a relaxed atmosphere and get the most beautiful, vivid, authentic and sometimes unusual pictures in our beautiful Dominican set!
"A Dominican Love Tour" Package, starting from 650 U$D
See examples below and contact us

HOTELS AND PROPERTIES
Have you tried to take a picture of that cute place that you are offering to your guests ? Only got half of the room on the picture, could not see the view, and worst of all, got these awful dull colors?
Do you wonder why your mobile photos don't look like the covers of a decoration magazine ?
There's a trick, but no mystery… !
You need a professional photographer, with professional material and professional editing. 
We will take the best photos of your hotel or property, so that you will get the best views for your website, brochure, leaflet or your online ad (Airbnb, Booking.com, Expedia…). 
And we will do it with the same care and professionalism as we shoot our models, because we ARE professionals and we know how to work it out.
Believe us, your clients and your sales will see the difference.
See examples below and contact us